What is Youth SVP?
Youth SVP is an invitation for young people aged 11-18 to come and join our Vincentian family. Worldwide our mission is to tackle poverty in all its forms by providing practical assistance to people in need.
The St Vincent de Paul Society was founded thanks to a young student who walked through the poorest streets of his community on his way to university lectures each day. The poverty he came across inspired him to be the change and make a difference to those around him in need. Today the SVP works in communities around the world to continue this legacy.
With a formula of 'See, Think, Do' groups of young members meet in schools and parishes across England & Wales to discuss and put into action support for the people around them.
Youth SVP members use their creativity, resources and energy to engage in their communities and take part in social action. Through voluntary work, Youth SVP members not only make a difference, but learn new skills, build lasting friendships and grow in faith.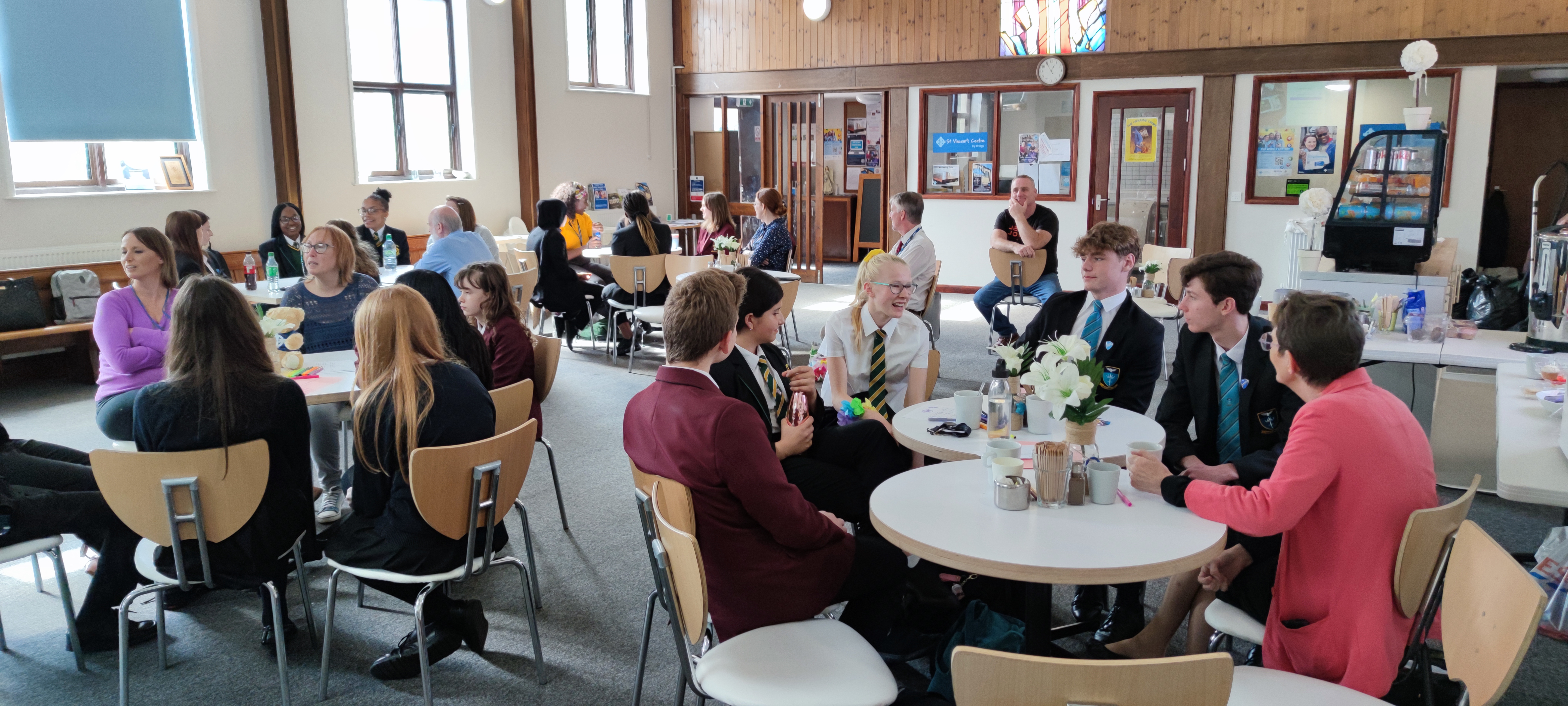 Why join a Youth SVP group?
Some of our Youth SVP members tell us why they wanted to get involved
Youth SVP making a difference!
The key to our Vincentian ministry is befriending - in all our work we look for ways to come alongside people. Our young people have a wealth of ideas and as members they decide on their own focus with the support and guidance of the Vincentian Coordinator. Some of the acts of charity young people are involved in around England and Wales include (but are not limited to):
Youth SVP
Collecting items that local charities need

Helping with children's liturgy on Sundays

Helping in a local parish by welcoming people to Mass

Volunteering in a local SVP shop or SVP support project

Collaborating with local adult SVP activities

Fundraising and collaborating with local projects

Pilgrimage walks/hikes/events

Learning support in a local primary school (literacy, numeracy, IT, sports)

Visiting care homes

Podcasts

Creating safe spaces in school

Supporting staff

Running and Donating to Foodbanks

School clothing banks

Knitting squares for Dementia blankets

Doing local parishioners gardens.

Organising community get togethers

Meeting with MP's

Summer Sleep Out

Supporting Refugees