Gamble safely with the SVP
The St Vincent de Paul Society England and Wales (SVP) operates a Society Lottery for the general public resident in the United Kingdom (this excludes the Isle of Man, Channel Islands and BFPO addresses based on Gambling Act 2005 regulations). The SVP is registered with the Gambling Commission, account number 4662, and operates within its regulatory framework. All proceeds from the lottery go to the SVP.
The SVP is committed to ensuring that the lottery is operated in a secure, fair and socially responsible way and to promoting responsible gambling amongst its members.
The Gambling Commission regulates gambling in the public interest. The regulatory framework introduced by the Gambling Act 2005 is based on three licensing objectives:
Preventing gambling from being a source of crime and disorder, being associated with crime and disorder, or being used to support crime.
Ensuring that gambling is conducted in a fair and open way.
Protecting children and other vulnerable persons from being harmed or exploited by gambling.
The SVP reflects these objectives in the operation and promotion of its lottery. 
Responsible Gambling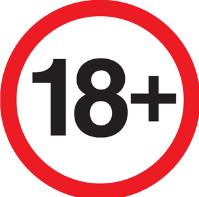 Whilst the majority of people gamble within their means, for some gambling can become a problem. Gamble Aware is a registered charity that provides confidential telephone support and counselling to anyone who is affected by problem gambling. Gamble Aware can be contacted on Freephone 0808 8020 133.
Lottery terms and conditions
Click here for full details of our lottery's terms and conditions.
May 2022