A contribution no matter how small helps us to keep St Vincent's Sheffield Furniture Store running and to serve the local community.
There are several ways that you can contribute and help us help those in need during this unprecedented time.
If you are able to and would like, please visit our Just Giving page. Any contribution no matter how small can help make a big difference to someone's life.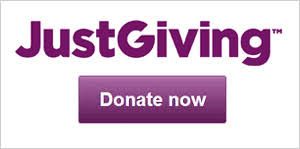 Our Amazon wish list to helps us to ensure we have the stock we need to deliver the essential furnitureand household items the people we support need to make a home. Please consider purchasing from our wishlist and make a direct contribution to our deliveries. 
Other ways to help
We are dedicated to turning more houses into homes in the Sheffield area. Join us! Learn more about the different ways you can support our work.
Donate
Can you help us reach more people in need by making a monetary donation? Any donation, big or small, will enable us to continue our vital services in the Sheffield community. 
Volunteer
We would not be able to function without our team of dedicated volunteers!
Find out what roles we have on offer.
Fundraise
Run, bake, climb, peddle and much more to help raise funds for St Vincent's Furniture Store! From a sponsored run to a bake sale, there are lots of creative ways you can get involved.