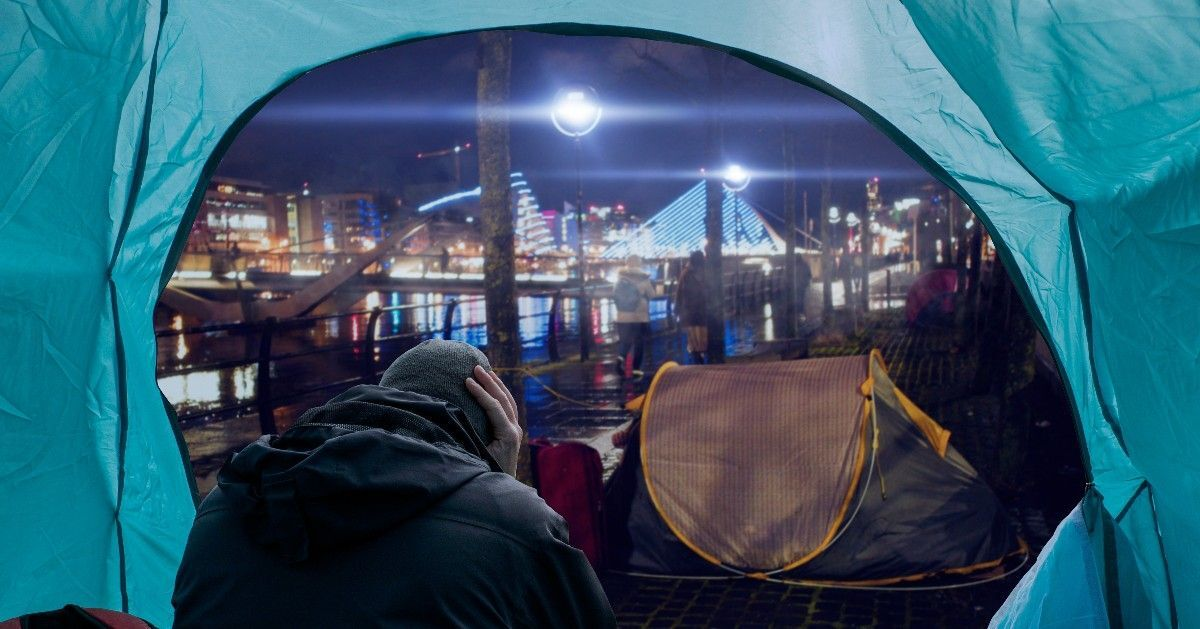 We are extremely concerned about proposals by Suella Braverman, the Home Secretary, to ban tents for people sleeping rough, and proposals to give civil penalties to charities giving tents to people without a home and sleeping on the street.
The SVP has been helping people experiencing poverty for almost 200 years, and every year our volunteer members and community support projects help thousands of people who are living on the street. We know that behind every person there is a story, and each person must be treated with kindness and compassion. 
Policies proposed include a plan to restrict the use of tents by rough sleepers in urban areas and fines on charities that provide tents to homeless people.
We urge the Government to reverse these proposals immediately and listen to the voice of the civil society sector, calling for policies to help people who are sleeping rough, not punish them further.
As we approach winter, we know that many people will face harsh cold temperatures. The cost of living crisis will continue to impact on millions of people and families, and we urge the Government to promote policies which can help people, not punish them.
Our staff and 8,500 volunteer Members work hard to tackle poverty and homelessness by providing vital access to food, clothing, furniture and more.
Our St Vincent's Southend centre supports homeless and vulnerable members of the community and equips them with the tools they need for a better life.
In the last year alone, 11,574 hot meals have been provided by the Kindness Kitchens at the centre.