Our impact, both practically and emotionally, in local communities across the length and breadth of England and Wales is immense. With your generous support we continue to tackle the causes of poverty every day.
As of 2019/20, 11.5 million people were in relative low income before housing costs, with the number of children in absolute low income (working) households reaching 1,689,198. We have been on a mission to tackle poverty and its causes since 1844. Our 2021 report highlights the issue of in-work poverty.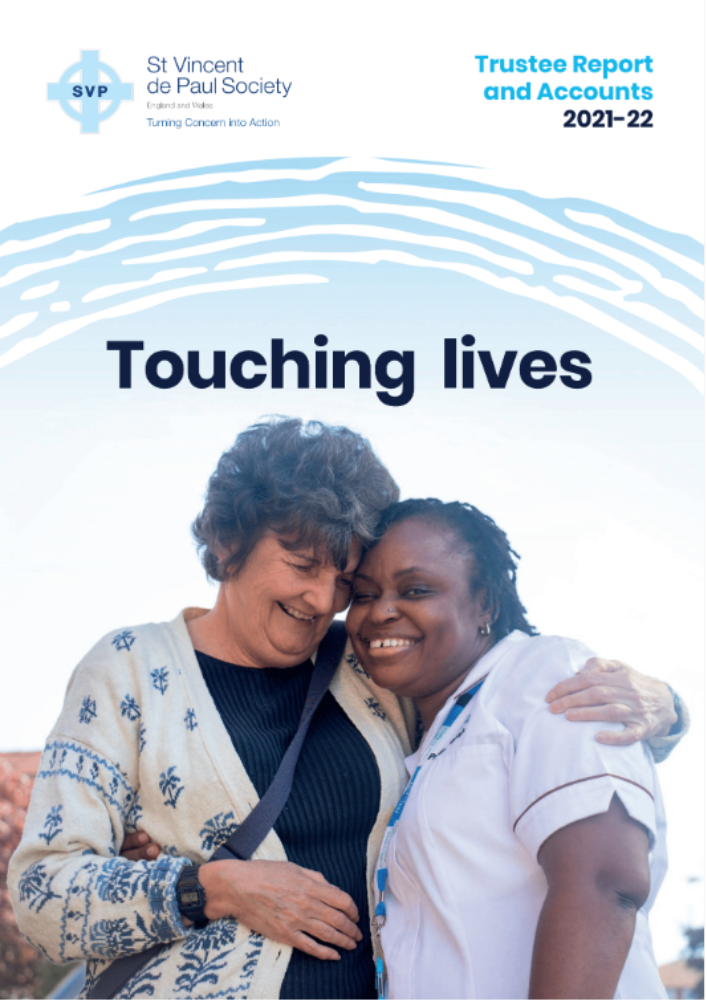 2022 Annual Report
The fingerprint of kindness
The St Vincent de Paul Society approaches each request for help with compassion and consideration for support tailored to the uniqueness of the individual and situation. 
Emerging from the pandemic into a full-blown cost of living crisis, requests for help made to the Society and the number of service users visiting our projects continue to rise. 
The Society has responded accordingly. Find out how:
Watch a video about Carmela, mentioned on page 13 of the report.
Oxera Europe report
Research by Oxera Europe, a leading economics consultancy, estimates that the SVP in England and Wales generates at least £11m per year in economic welfare improvement through its befriending programmes alone. The report is available here.